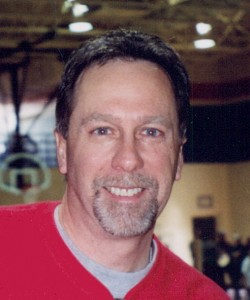 John Edward Norton, age 65 of Lincoln, Nebraska died at his home in Lincoln surrounded by his family on Monday, February 25, 2013.  He was born on December 2, 1947 in Omaha, Nebraska to John Edward and Eleanor Dorothy (Madsen) Norton.  John attended University of Nebraska Omaha where he received his undergrad in Geology and his Master's Degree in Business Administration. He served in the U.S. Army during the Vietnam War.  He married Vicki Yost on February 14, 1990 in Omaha.  John worked for Modis as a computer analyst.
John is survived by the love of his life, his wife Vicki; son, Justin Norton of Richmond, VA; daughter, Julie Koeneke and husband Randy of Pawnee City; grandsons, Rodney Mount of Lincoln; Ryan Mount of Falls City; brother, Gary Norton and wife Lana of Longmont, CO; sister, Kris McFall and husband Craig of Green Valley, AZ; many nieces, nephews, aunts, uncles, and good friends.  He was preceded in death by his parents.
There will be no visitation.
A celebration of life service will be held on Friday, March 1, 2013 at 5:00 P.M. at Wyuka Funeral Home with Pastor Michael S. Knudson officiating.
Burial with military honors will be in Wyuka Cemetery.
Memorials may be directed to the family for later designation.