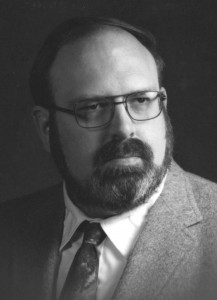 Nelson Thomas Potter Jr., of Lincoln, September 22, 1939-May 12, 2013.
Born to Nelson and Hazel (Park) Potter, he was raised in Mt. Morris, IL. Graduated summa cum laude from Monmouth College in 1961 with degrees in philosophy and English. In 1961, Nelson was named a Woodrow Wilson Fellow. He received a Ph.D. in philosophy from Johns Hopkins University in 1969. Member of Phi Beta Kappa.
Appointed to the faculty of the University of Nebraska Department of Philosophy in 1965 and chaired the department from 1980-85. From 1974-76, Nelson directed UNL's Centennial Educational Program. He retired from UNL in 2010 as a professor emeritus. His scholarly areas of specialization were ethics, aesthetics, and Immanuel Kant; he also taught history of philosophy, philosophy of law, and social philosophy. He served as President of the North American Kant Society from 1997-2000.
In addition to his academic career, he served the Nebraska Committee for the Humanities from 1974-79 as a consultant and participating humanist, as a board member from 1979-82, and as chair in 1982. Active in Nebraskans Against the Death Penalty and ACLU Nebraska for many years. President of Lincoln Friends of Chamber Music 1971-1986.
In 1978, Nelson married Kathleen Johnson. Survivors include his wife Kathy and daughter Sophia; brother James (Ann) Potter; nieces Beth Zarring and Jenny Fraser; and cousins Chuck Newburg, Dick Newburg, Paul Park, and Claudia Guenther. Preceded in death by his parents and his sister, Barbara Potter.
The family prefers that those who wish may make contributions in his name to the ACLU Foundation of Nebraska, 941 'O' Street, Ste. 706 Lincoln, NE 68508; Monmouth College, Department of Development and College Relations, 700 E. Broadway Ave., Monmouth, IL 61462; or Sheldon Friends of Chamber Music, Sheldon Museum of Art, P.O. Box 880300, Lincoln NE 68588. Condolences online at wyuka.com
Memorial service on Saturday, June 22, 2013, 11:00 a.m., Wyuka Funeral Home, 3600 O Street, Lincoln, NE.
He will be recognized at the first Sheldon Friends of Chamber Music concert on Sunday, September 29, 2013, 3:00 p.m., Sheldon Museum of Art, 12th & R Streets in Lincoln.