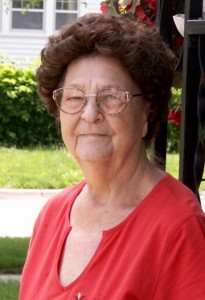 Mollie A. Keller age 98, formerly of Lincoln passed away peacefully on Sunday, March 20th in Yellville, Arkansas.  She was born on June 18, 1917 in Bay Port, Michigan.  Mollie was a homemaker and former owner with her husband Victor Keller Sr. of Central Shoe and Hat Shop for many years in Lincoln.
She is survived by her son Victor Keller Jr. and his wife Sandy of Yellville, Arkansas; granddaughter Mollie Roberts and her husband Philip of Lincoln.  Great grandson Mitchell Baade of Phoenix, Arizona and many nieces and nephews.  She was preceded in death by her husband Victor Keller Sr. and a son Roger Lee Keller
Graveside interment will be at 10:30 A.M. on Saturday, April 23, 2016 at Wyuka Cemetery.  Family and friends will gather at Wyuka Funeral Home by 10:15 A.M. on Saturday.
Memorials to the family.