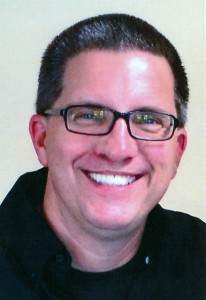 James "Jim" D. Byh, age 53, of Lincoln, died suddenly Fri. evening April 22, 2016 at Neb. Heart Institute, surrounded by his family and friends. Jim was a missionary with Assemblies of God/One Hope Africa.  He was born in St. Paul, Minn. to Kenneth and Phyllis (Krantz) Byh on Nov. 4, 1962.
Jim received a degree in mission and theology – but more than that he received a calling and vision from God to reach the unreached areas of Africa and tell all of the love of Jesus.  For the last 33 years he has worked fervently as a missionary in French speaking West and Central Africa -planting churches, teaching in Bible schools, crusades, starting Bible clubs for children… to read his life's story would take volumes. He was loved and will be greatly missed.  "Well done-Jim"
He is survived by his parents; his wife Kristi (Neiger) Byh; daughters, Wendy (Willem) Byh-Jongejan, Tiffany (Westley) Negley, Jessica Byh and Kaelee Byh; brother, Greg; sisters, Holly (Frank) Crain, and Liz (Rick) Reeves; one granddaughter Madalyn Grace Negley; as well as many nieces, nephews, and friends worldwide.
A Memorial Service will be held at 10:30 a.m. on Tues. April 26, at Christ Place Church, 1111 Old Cheney Rd, Lincoln. Memorials to the Jim Byh Memorial Fund, 600 SW 3rd St., Pompano Beach, FL  33060 (https://onehope.net/jimbyh/) Condolences at www.wyuka.com