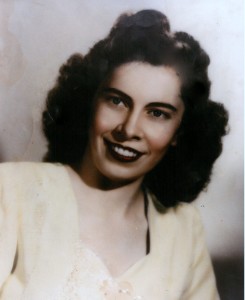 Marjorie A. Phillips, age 89, of Lincoln, Nebr. died on Sun., May 8, 2016 in Waverly.  Born on Aug. 30, 1926 to Frank and Ellen ( Soules) Evans.  Marjorie was a strong and loving mother and grandmother; she worked in the cafeteria at Lincoln General Hospital.
She is survived by granddaughters, Christy Davis of Lincoln, Jennifer (Dan) Lesoing of Lincoln, and Karmen Cook of Papillion; and 9 great grandchildren.
Preceded in death by her husband Kenneth Phillips; parents; daughters Connie Phillips, and Joyce Brown; and her beloved dog Winston.
A Funeral Service will be held at 1:00 p.m. on Thurs., May 12 at Wyuka Funeral Home, 3600 "O" St, Lincoln.  Visitation from 12:00 – 1:00 p.m. preceding.  Burial to follow in Wyuka Cemetery.  Condolences at www.wyuka.com