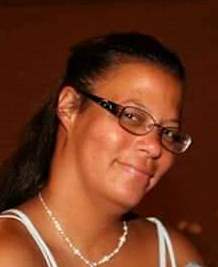 Latisha M. Lucas age 36 of Lincoln, passed away May 8, 2016.  She was born May 7, 1980 in Lincoln to Jerome Robinson and Tracey Minchow.  Latisha worked for Lincoln Public Schools.  She was a Special Olympics athlete and at the time of her death was an organ donor which helped more than one person with the gift of life.
Survivors include her husband, Christopher Lucas and daughter, Olivia of Lincoln.  Mother and step father, Tracey Minchow and Larry Sypho of Lincoln.  Father Jerome Robinson of Lincoln.  Grandfathers, Darrell Minchow and Al Dunekacke both of Lincoln.  Grandmother, Dorothy Robinson of Omaha.  Six brothers, two sisters.  One step-sister and one step-brother.
Services will be at 10:00 A.M. on Friday, May 20, 2016 at the Southview Baptist Church, 3434 S. 13th St. Lincoln.
Private family interment.
Memorials may be left for the family.