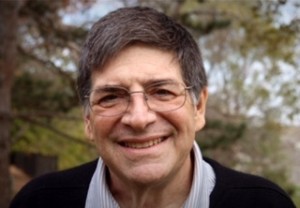 Dr. Brett Ranford Cascini, 59, of Lincoln passed away on May 17, 2016. Born July 10, 1956 in Schenectady, NY to Dr. William and Edythe (Peden) Cascini.
Dr. Cascini was a 1974 graduate of Lincoln East High School; 1978 graduate of Nebraska Wesleyan University (B.S.); member of Phi Kappa Tau Fraternity; 1984 graduate of University of Nebraska Medical Center College of Dentistry (D.D.S.); and a 1986 graduate of Fairleigh Dickinson University Orthodontic Residency program in Hackensack, NJ.
In solo private practice for 30 years, Dr. Cascini also taught at UNMC Medical Center College of Dentistry, Dept. of Orthodontics for 28 years. He instructed hundreds of dentists and orthodontists during his tenure and will be fondly remembered for his quiet, gentle manner.  He was a Diplomat of the American Board of Orthodontics and was an active member of the American Assoc. of Orthodontics, American Dental Assoc., Nebr. Dental Assoc., and Lincoln District Dental Assoc.
Survived by his wife Mary (Lundy); his parents; daughter Jillian (Myron) Schneider; grandchildren Paxon and Blaire Schneider all of Rothschild, WI; son, Zane of Lincoln; brother, Wade (Marcella) of Sammamish, WA; sister, Janelle (Michael) Herres; nephews, Alex and Macrae Zappala, Will (Jes) Herres; and niece, Kate (Lance) Edwards, all of Lincoln.
No Services at this time. In lieu of flowers, memorials may be sent to: William and Edythe Peden Cascini Family Endowed Scholarship, Advancement Office,
Smith-Curtis Building Room 310, Nebraska Wesleyan Univ., 5000 St. Paul Ave., Lincoln, NE 68504; or to the UNMC College of Dentistry, Dr. Brett Cascini Memorial Donation, Orthodontic Development Fund ID#01010320 c/o The University of Nebraska Foundation, 1010 Lincoln Mall, Lincoln, NE 68508.
Condolences at www.wyuka.com