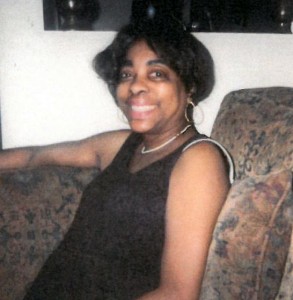 Mrs. Dorothy Louise Wells was born in Charleston, Miss. (Tallahatchie County) on Dec. 19, 1952 to the late Carrie Louise Johnson. She departed this life on Wednes. May 18, 2016 at Sunrise Country Manor in Milford, Nebr.  She is preceded in death by her mother Carrie and one sister, Martha Johnson.
Dorothy attended Allen Carver High School and then Job Corps in Washington D.C. From there she moved to Chicago, IL and lived there for many years before moving to Lincoln.  Sister Dorothy joined Angelic Temple C.O.G.I.C., was baptized, and became a member of the Usher Board; remaining a member until her death.
She leaves to cherish two sons, Charles and Arronson Wells; one brother, James Johnson; seven grandchildren; two great grandchildren; eight aunts; four uncles; and a host of cousins.
A Funeral Service will be held at 10:30 a.m. on Friday, May 27, 2017 at Angelic Temple Church, 33rd & Q Streets, Lincoln.  Visitation will be from 10:00 a.m. – 4:00 p.m. on Thursday, May 26 at Wyuka Funeral Home, 3600 "O" St., Lincoln.
Sleep on…Take your rest.
                                                                We love you… But God loves you best.