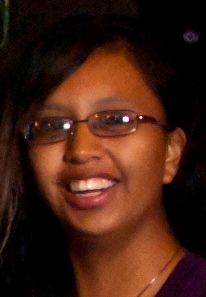 Te Wa'u "Dae" Danielle Black Eyes, 23, of Lincoln and Omaha, and the Omaha and Lakota nations, had her spirit released on May 23, 2016 and passed away on May 25, 2016.  Danielle was born on February 9th, 1993 in Lincoln, Nebraska. She attended Hartley Elementary in Lincoln, then after moving to Omaha she attended Swanson Elementary, Westside Middle, Central High, and graduated from Westside High. She was proud of her heritage, and under the guidance of elder Octa Keen she sewed an Omaha regalia for her senior project.
Her son, Liam, was born on August 28th, 2012. She was proud of him and loved being his mother. Danielle loved scary movies, the mall, spicy cheetos, hanging out, and staying up late.
She brought happiness to many with her joyful laugh and goofy, wild sense of humor. She was beautiful and strong, brave and tender.
Danielle is survived by son, Liam; parents Sharon Black Eyes Hirschler, Jon Gilbert, Carol Gilbert and Ed Taylor; siblings Florine, Shelly, and Vernon Black Eyes, Cody McCullough, Ian and Michael Taylor, and Ethan Thomsen; many grandparents, uncles, aunts, cousins, and friends.
Services will be at 3:30 P.M. on Sunday at the Indian Center.  Visitation will be Friday from 6-8 P.M. at Wyuka Funeral Home.
Interment will be Wednesday at 10:00 A.M. at Wyuka Cemetery.
Donations in Danielle's honor to Youth Emergency Services or Nebraska Children and Families Foundation are suggested instead of flowers.