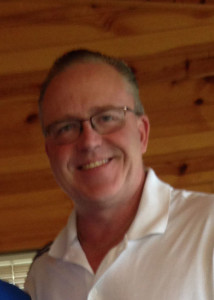 Scott J. Long age 50 of Lincoln, passed away May 29, 2016.  He was born February 6, 1966 in Moorhead, Minnesota to John D. and Joan M. (Erickson) Long.  Scott worked as an IT professional and was currently at Fiserv.  He received his degree from North Dakota State University.
He is survived by his wife, Mary McCauley-Long, son Connor, daughters, Alaetra and Malayah all of Lincoln.  Parents John and Joan of Glyndon, Minnesota.  Brother, Randy Long of Fargo, North Dakota.  Mother-in-law and father-in-law, Gerald and Peggy McCauley of St. Paul, Minnesota.  Sister-in-law, Cathy Campbell of Miami, Florida and brother-in-law, Greg McCauley of Seattle, Washington.
Family will be greeting friends on Sunday, June 5th from 4:00-7:00 P.M. at Wyuka Funeral Home.
Services will be held at 11:00 A.M. on Monday, June 6th at Lincoln Berean Church, 6400 S. 70th street, Lincoln.  No viewing or visitation, cremation.
Memorials in lieu flowers may be left for the children's college fund in care of the family.