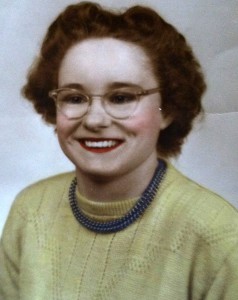 Phyllis Jean Lorraine, 84, born in Covington, Vir. a resident of Lincoln since 1951 died June 19, 2016. She attended Neb. School for the Blind and was a member of Bethel Baptist Church.  Phyllis led a life dedicated to her family, loving every minute of being mother, grandmother, and aunt.
Preceded in death by husband, Daniel; parents W.G. and Lula (Keeling) Shanks; and great grandson Avery.
Survived by sons Dan (Julie) and Bill (Deanna); daughter Jean Rentfro; nine grandchildren; six great grands; sister Louise Van Bloom; brother Glenn (Kathryn) Shanks; and several nieces and nephews.
Funeral at 10:30 am, Thurs. June 23 at Wyuka Funeral Home 3600 "O" St., Lincoln; with Visitation Wed. June 22, from 5-7 pm. Burial in Wyuka Cemetery. Memorials to the National Federation of the Blind, nfb.org  Condolences at www.wyuka.com