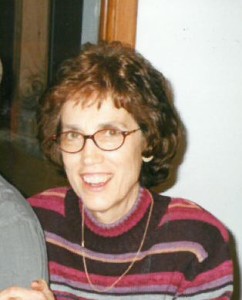 Patsy R. Isaacson age 78 of Lincoln passed away July 4, 2016.  She was born August 30, 1937 in Holdrege, Nebraska to Lewis and Ada (Vreeland) Wagner.
Survivors include her husband Larry Isaacson of Lincoln, sons Ron Isaacson and Jeff Isaacson.
Services will be held at 2:00 P.M. on Tuesday, July 12, 2016 at Wyuka Funeral Home.
Visitation will be from Noon until 2:00 P.M. on Tuesday, July 12th.
Interment Wyuka Cemetery.
Memorials to Lincoln Berean Church or Crisis Pregnancy Center.