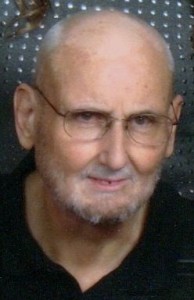 Robert Dean Willey, 68, of Lincoln, passed away July 21, 2016. He was born April 7, 1948 in Geneva to Dean and LaVeta (Madison) Willey.  Robert graduated from Geneva High School and continued on to Southeast Community College in Milford and graduated with a degree in mechanics.  Robert served in the Marine Corps from 1968-1970, and belonged to American Legion Post #216.
Robert Married Judith (Horky) of Friend in 1979 in Lincoln. Robert enjoyed spending time with his family especially his grandsons, playing cards and restoring cars.  Robert retired from Goodyear in 2005 after 35 years.
He is preceded in death by his parents and grandparents. Survived by his wife Judith; daughter Amanda (Jarrod) Neujahr, grandsons Brayden, Coleton, and Logan; his son, Brian Willey (Dani) Grandson Hudson; sister, Norma Jean Willey; sister-in-law Jane(Ken) Harpenau; sister-in-law Janelle Kopsa; cousins, niece, nephews, and many dear friends.
A Celebration of Life will be held Wednesday July 27, 4:00 p.m. at Risky's 48th & Leighton Lincoln.  In Lieu of flowers, memorials are suggested to the family.