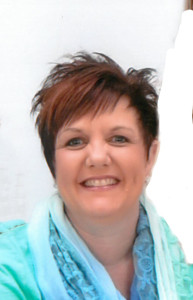 Deena Jo Saddler age 46 of Lincoln, passed away August 7, 2016.  She was born July 8, 1970 in Fremont, Nebraska to Tom and Vickie (Koch) Anderson.  Deena was a grade school teacher with LPS.
Survivors include her daughters; Kayla, Hannah and Lauren Saddler, her mom Vickie Anderson of Fremont, Brother and sister-in-law, Chad and Mary Anderson of Papillion, Sister and brother-in-law, Carrie and Chris Kohl of Fremont.  Former spouse, Chad Saddler of Lincoln, mother-in-law, Connie Saddler of Lincoln.  Nieces and nephews.  She was preceded in death by her son, Colin and her father, Tom.
Services will be held at 11:00 A.M. on Thursday, August 11th at Wyuka Funeral Home.
Visitation will be Wednesday from Noon until 8:00 P.M. with family greeting friends from 6:00-7:00 P.M. at Wyuka Funeral Home.
Memorials in lieu of flowers to the Children's fund at Liberty First Credit Union.