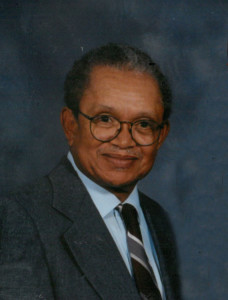 Donald M. Nichols age 80 of Lincoln, passed away August 28, 2016.  He was born May 23, 1936 in Paxico, Kansas to James S. and Florence E. (Welch) Nichols.  Donald was a long time employee at the Veteran's Administration Hospital.
Survivors include his siblings and their spouses, Selma and Byron Rogers of Albuquerque, New Mexico; Carmane Russell of Lincoln; Vada and Lamont Bowen of Wichita, Kansas and Duane and Shirley Nichols of Los Angeles, California.  Nieces and nephews.  Donald was preceded in death by his parents, sister, Janice Beard; brother-in-law, Charlie Russell and sister-in-law, Shirley Nichols.
Services will be held at 11:00 A.M. at Bethel Bible Way Apostolic Temple, 1990 A Street, Lincoln on Wednesday, August 31st.
Interment will be at the Newbury Township Cemetery in Paxico, Kansas on Thursday, September 1st at 3:00 P.M.
Memorials to Bethel Bible Way Apostolic Temple.