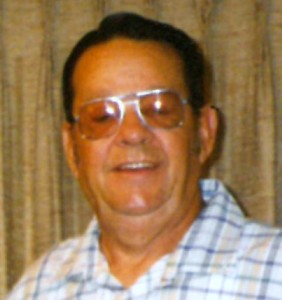 Robert "Bob" Carl Schwartz, age 81 and a resident of Lincoln since his birth in 1935, passed away Oct. 3, 2016. Bob attended Teacher's College and started with Burlington Northern RR at age 16 as a coach cleaner and retired 44 years later as an Engineer. He really enjoyed family vacations; fishing trips to Canada; and wintering with his wife Barb in AZ; also cruising to Jamaica and Alaska. Bob lived life well.
He is preceded in death by father Louis Schwartz; mother Pauline (Brehm) Vandergriend and step-father Herman Vandergriend; brothers Alvin and Donald Schwartz; sister Wilma Schreiner; niece Janine Christman; and nephew Terry Loesing.
He is survived by his wife Barbara (Schleiger); daughters Vickie (Marty) Murray, Laura (Wayne) Pester, and Kris (Regan) Hubbard; 7 beloved grandchildren; 12 great grandchildren; sister-in-law Delores Schwartz; and his nieces and nephews.
Memorial Services: 11:00 am on Fri., Oct. 7, 2016 at Wyuka Funeral Home, 3600 "O" St., Lincoln.  Burial following in Wyuka Cemetery.  Memorials to the family for later designation in Bob's honor.  Condolences www.wyuka.com