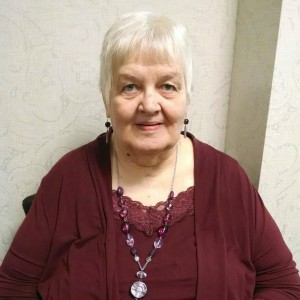 Shirley J. Barthelman age 71 of Lincoln, passed away October 3, 2016.  She was born February 6, 1945 in Oskaloosa, Iowa to Howard E. and Ruth Helen (Kerr) Barthelman.  Shirley was retired from the Veteran's Administration Hospital in Grand Island where she was the medical librarian.  She was a 1963 graduate of Oskaloosa High School.  In 1974, Shirley received her teaching certificate in History/Political Science from William Penn University, in 1976 she graduated from MidAmerica Nazarene University with a bachelor's degree in history and in 1988 received her Masters of Library and Information Services from the University of Iowa.
Survivors include her Brother and sister-in-law, Larry and Barb Barthelman of Lincoln; Sisters and brothers-in-law, Barbara and Keith Krumm of Murfreesboro, Tennessee, Karen and William Ross of LaVista, Nebraska.  Many nieces and nephews, great nieces and nephews and great, great nieces and nephews.  She was preceded in death by her parents.
Memorial services will be held at 11:00 A.M. on Friday, October 7, 2016 at Connecting Pointe Church of the Nazarene, 1901 S. 70th St.  Lincoln.
Inurment will be at 16 Cemetery in Thornburg, Iowa on Saturday, October 8th at 2:00 P.M.
Memorials to the family for a later designation.