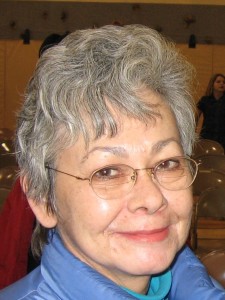 June Louise Metcalf, age 68 of Lincoln, passed away at home surrounded by family on the evening of November 16, 2016.  She was born May 13, 1948 in Washington D.C. to Robert and Marian (Cooper) Hamilton.  June moved to Lincoln when she was a young child, her mother was a very loving, hard working, caring woman and mother.  Rod and June met in the summer of 1962.  Her husband loved her from first sight.  June was the best mother, grandmother, and wife.  Her family could always depend on her for everything!  And anything!  She loved to care for her family and put them before herself.  She loved children and always involved with every aspect of their lives.
Survivors include her husband, Rod.  Children, Rhonda, Richard and Jason.  Grandchildren, Jessica, Mathew, Kaleb and Jayde.  Great grandchildren, Natalya, Giselle, Persayis Sara, Zac and Matt.
She loved her close friends, was a great cook and always had good conversation.  She was a blessing to everyone around her.
Her Memorial Service will be held at 11:00 a.m. on Saturday, November 26, 2016 at Wyuka Funeral Home, 3600 "O" St., Lincoln.