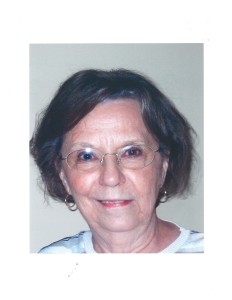 Monita Ella (Heitman) Culver, age 89, of Lincoln passed away on November 19, 2016. Born in Madison, S.D. to Wilbert and Eunice (Janssen) Heitman on July 20, 1927.  While working for the Madison telephone company she met Robert Culver in 1946 and they married in Lincoln, Nebraska in 1947.  Together they raised four children.
She is survived by her husband; sons, Bob (Debra) Culver Jr. and Jim (Fran) Culver; daughters, Linda (Rick) Chrastil, and Brenda Culver; brother Allen Heitman; sisters Judy (Lee) Boss and Arlene (Dick) Harvey; grandsons Chris (Akiko) Culver, Alex (Rosie) Hall, Walker Hall, Bryan (Kristina) Chrastil, and Tyler Chrastil; granddaughters Ashley (Bryan) Brinkman, Clarissa (Travis) Smith, Alison (Eric) Preston, Elizabeth Hall, and Deb Hansel; great grandchildren Kai, Juli, Lily, Ethan S., Tatum, Ethan P., Ella, Patience, and Gracie.
Monita is preceded in death by her parents, brother William "Bill" Heitman; sister Delilah "Dee" Olson; and daughter in law Mary Culver.
Funeral Services will be held at 11:00 a.m. on Wednes. Nov. 23, 2016 at St. Mark's United Methodist Church, 8550 Pioneers Blvd., Lincoln. Visitation and viewing from 6-8 pm with family present on Tues. Nov. 22, at Wyuka Funeral Home, 3600 "O" St., Lincoln.  Burial in Wyuka Cemetery. Memorials to Children's Ministry of St. Mark's United Methodist Church. Condolences at www.wyuka.com