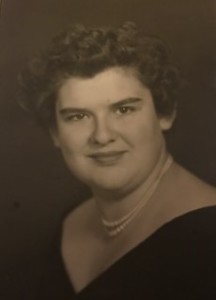 Sharon L. Harms, widow of Wayne age 76 of Lincoln, passed away November 22, 2016.  She was born February 25, 1940 in Pawnee City, Nebraska to Frank and Caroline (Bausch) Jones.  Sharon worked at United Fire and Casualty for over 20 years.  She enjoyed reading, but loved the Kansas City Royals and the Kansas City Chiefs.  Her passion and the twinkle in her eye was her grandson.  Sharon was a loving, encouraging, supportive mother and grandmother, committed to her family and taught her daughter how to be a mom and a great cook.
She is survived by her daughter, Kimberly Harms of Lincoln.  Grandson, Noah Sanchez.  Sister, Shirley Wissler.  Nieces and nephews.
Services will be held at 11:00 A.M. on Thursday, December 8, 2016 at Wyuka Funeral Home.
Inurnment will be at Wyuka Cemetery.