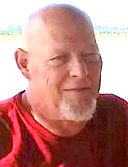 Dennis D. Vogel age 64 of Lincoln, passed away December 3, 2016.  He was born June 1, 1952 to Edward and Alvena (Schneider) Vogel.  Dennis will be remembered as a loving father, grandfather and friend to many.  His honorable contribution to Nebraska Organ Recovery, not only saved a life but touched the hearts of many leaving his family proud.
Survivors include his daughters and sons-in-law, Jamie and Kevin Weyers of Ashland, Kimberly and Jesse Obert of Lincoln and Nicole Vogel of Lincoln.  Grandchildren, MacKinsey, Kagen, Gracie, Alex, Kadence, Max, Tate and soon to be great grandson, Cash.  Significant other, Diann Lukowski of Lincoln and the mother of his daughters, Linda Vogel of Lincoln.  Step children, Tony and Reannen.  Birth mother, Martha Tappen of Broken Bow, Nebraska.  Brother, Marc Sparling of Arizona and sister, Karen Duke of Oklahoma.  He was preceded in death by his parents.
A Memorial Service will be held at 10:00 a.m. on Monday, December 12, 2016 at Lincoln Berean Church.  Interment of ashes will be at Wyuka Cemetery.
A Celebration of Life gathering will be held at 5:00 p.m. on Monday, Dec. 12, at the Watering Hole, 8300 Northwoods Dr., Lincoln.
Memorials to the family for support of Nebraska Organ Recovery.