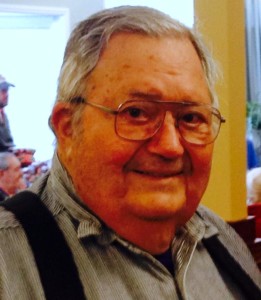 Burdette Richard Schoen, age 85 of Lincoln, passed away at home surrounded by family early December 7, 2016.  He was born August 18, 1931 in Gladstone, Nebraska to John and Florence (Regnier) Schoen;  he was a U.S. Navy veteran serving from December 7, 1955 until September 16, 1957; Burdette attained a B.S. in Agronomy from the University of Nebraska Lincoln; and was a Farm Manager at First Tier/US Bank.  He married Florafae Farguhar in Denver, Colorado in 1959 who preceded him in death, January 2015.
He is survived by his children, Eric, Cathy, and Diane.  Sister, Ellie Keller and grandchildren, Taylan, Karinina, and Chauncelamay.  Nieces, Lynette Sorrentino and Trisha Crist.
Memorial services will be held at 10:00 A.M. on Saturday, December 17, 2016 at Hope Community Church, 4700 S. Folsom St. Lincoln.
Interment of ashes and military rites will be at Yankee Hill Cemetery immediately following the memorial service.
Memorials to American Cancer Society.