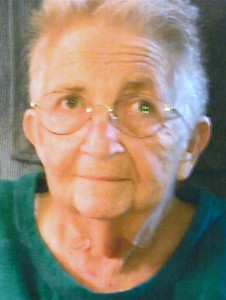 Ilene Marie Kassebaum Stroup, age 78 of Lincoln, died Dec. 16, 2016. Born to Robert and Eva (Starke) Kassebaum on Oct. 12, 1938, she grew up in rural Loup County near Taylor, Nebr. and went to Country School through the 8th grade.  She graduated from Loup County High in 1956.  Also moving to Lincoln in 1956 she met and married Rodney Drown in 1958; to that marriage were born two children – Yvonne and Michael.  In 1970 she wed the love of her life, Kenneth L. Stroup; two children Everett and Loretta were born.
Ilene worked in data entry for AC Nielson and Peed Corp. until retirement in 2006. She enjoyed camping, bowling, and family.  She was a den mother in Boy Scouts for 16 years.  Ilene and Kenneth shared in raising 7 children, referred to as "yours, mine, and ours".
After losing Kenneth in 2002, she moved in with sister June Schoonover for 13 years. In March 2016 she moved in with daughter Loretta near Pleasanton until her death.
Survivors include sons Dennis (Christine) Stroup of CO, Mike (Karyn) Stroup of Lincoln, Doyle (Angie) Stroup of Lincoln; daughters Denise Stroup of Benkelman and Loretta (Lonnie) Swearingen of Pleasanton; sister June Schoonover of Lincoln; sister in laws Nancy and Betty Kassebaum, Bertie Stroup, and Val-Jean Lambert.; 23 grandchildren; 12 great grandchildren; numerous cousins, nieces and nephews.
Preceded in death by her parents; husband Kenneth; daughters Yvonne and Doretta; brothers Loran, Dale and Jack; 6 sisters in law; and 9 brothers in law.
A Memorial Service will be held at 10:30 a.m. on Sat. Jan. 7, 2016 at Wyuka Funeral Home, 3600 "O" St., Lincoln, with burial to follow in Wyuka Cemetery. Memorials to the family. Condolences www. Wyuka.com