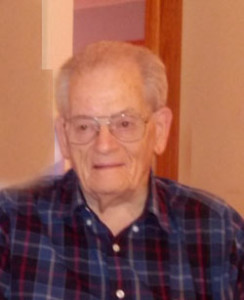 John M. Casebolt M.D. age 87 of Lincoln, passed away February 2, 2017.  He was born October 11, 1929 in Kansas City, Missouri to Milton and Geneva E. (Morgey) Casebolt.  John spent his adult life helping others in the medical field.  He was a physician at Mutual of Omaha in Lincoln and Omaha, Connecticut, Albuquerque, New Mexico and Lincoln.  John received his Bachelors degree from William and Jewell College, his masters degree from Purdue University and his doctorate from the University of Missouri-Columbia.
Survivors include his wife of 63 years Louise (Privett) Casebolt, son and daughter-in-law Robert M. and Julie Casebolt of Newport News, Virginia and their children Rachel and Jenna.  Son and daughter-in-law, James E. and Katheryn Casebolt of Bellevue and their son Raymond.  Son and daughter-in-law, Jerry K. and Rose Casebolt of San Diego and their children, Emily, Geneva and Johannah.  He was preceded in  death by his parents, one brother and one sister.
Services will be held at 10:30 A.M. on Tuesday, February 7, 2017 at Second Baptist Church, 525 N. 58th Street, Lincoln.  Interment will be at Fairview Cemetery.
Visitation will be at Wyuka Funeral Home on Monday, February 6th from Noon until 7:00 P.M. with family greeting friends from 6:00-7:00 P.M.
Memorials to Second Baptist Church.