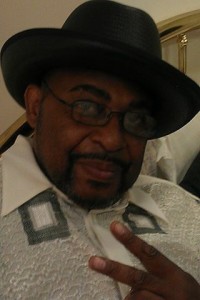 Sherman Michael Terry Gray age 64 of Lincoln passed away March 9, 2017 in Omaha.  He was born June 15, 1952 in Carthage, Mississippi to Oscar and Clementine (Stewart) Gray.  Michael worked for Region V services as a rehabilitation coach/counselor.  He enlisted into the U.S. Marine Corps in 1971 and was honorably discharged in 1973.
Survivors include his wife, Timolyn (Long) Gray of Lincoln, daughters Shontelle Davis of Milwaukee and Jzah-Nevah McWilliams Gray of Lincoln.  Son Michael E. Bully of Omaha.  Sisters and brothers-in-law, Sherrie and Ernest Hamilton of Bolingbrook, Illinois; Anita and James Hall of Milwaukee; Patricia Gray of Milwaukee.  Brothers and sister-in-law, Sylvester and Yvonne Gray of Los Angeles and William Gray of Denver.  Grandchildren, Lee, Queenia, Deja and Cameron.  Nieces, nephews and cousins.  Preceded in death by his parents and his brother, Stewart Gray.
Memorial services will be held at 1:00 P.M. on Saturday, March 18, 2017 at Quinn Chapel AME, 1225 S. 9th Street, Lincoln.
Family requests memorials instead of floral arrangements that may be mailed in care of the family to Wyuka Funeral Home, 3600 O Street, Lincoln, NE.  68510
Interment of ashes will be at Wyuka Cemetery.