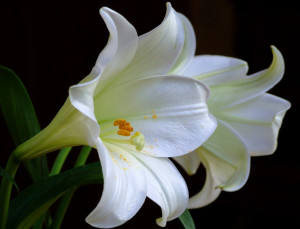 Wanda W. "Nonie" Trueblood age 83 of Lincoln, passed away April 24, 2017.  She was born February 21, 1934 in Lincoln to Charles and Tressa (Kamarad) Westbrook.
She is survived by her 5 daughters, Christine Trueblood of Lincoln, Lynn (Kevin) Parsons of Wheatland, Missouri, Maureen (Robert) Brophy of Casa Grande, Arizona, Tina Trueblood and Alison Trueblood both of Lincoln.  10 Grandchildren and 22 great grandchildren.  Brother and sister-in-law, Wesley and JoAnn Westbrook of Papillion, Nebraska.  Wanda is preceded in death by her husband, Jack, her parents and siblings, Vivian, Johnny, Ruby, Rhea, Ilene, Evelyn, Everett, Darlene and Richard.
Graveside services will be held at 3:00 P.M.  on Friday, April 28, 2017 at Wyuka Cemetery.
Visitation will be on Friday, April 28th from 1:00-3:00 P.M. at Wyuka Funeral Home.
Memorials to Autism Speaks in care of the family.