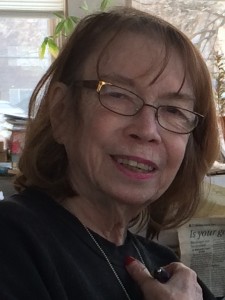 Strelsa (Sydney) Lee Langness, 80, passed away Friday, May 5, 2017. Sydney was born in New York City on January 13, 1937. She graduated from Lincoln High and lived most of her vibrant life in Lincoln.
Sydney's special spirit touched many lives during her lifetime. She was a champion for animal rights and supported many animal charities in Lincoln as well as throughout the world. She was also very community minded and belonged to many organizations in which she was active. A few of the organizations which she supported are: Women's Welcome Club, Lincoln Womans Club, Lincoln Book Club, Lincoln Symphony Guild, Cornhusker Republican Women's Club, Lincoln Animal Ambassadors, Nebraska Herbal Society, Fresh Start, Lincoln Community Playhouse, The Mary Riepa Ross Media Arts Center, Arts Ambassadors, Lincoln Community Foundation, Tabitha, Capital Humane Society, The Cat House, REOMA, NAMI, St. Paul Methodist Church and many others.
She is preceded in death by her son, Martin Jay Langness, Topeka, KS and granddaughter Amber Allen, Lincoln, NE. She is survived by her sons Michael Langness and Kenneth Langness both of Lincoln, NE, granddaughters Melissa Langness, Oakland, CA, and Megan Allen, Lincoln, NE and grandson Thomas Ryan, Seattle, WA.
Celebration of Life service will be held at 11:00 A.M. on Friday, May 12, 2017 at Wyuka Funeral Home.
It is Sydney's wish that donations be directed to Capital Humane Society or The Cat House, both in Lincoln, Nebraska, in lieu of flowers.