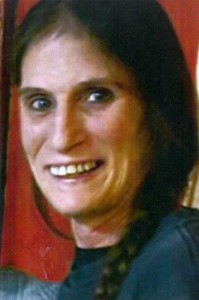 Amy Lu Osborne June 4, 1966 – May 28, 2017
Amy was born in Aurora, NE and spent most of her younger years in the Chapman, Central City area.  The last years of her life were spent in Lincoln doing what she loved the most – caring for her grandsons.  She loved horses, rock and roll, and motorcycle rides.
Amy is preceded in death by her parents Arthur and Carol Osborne, and sisters Suzy Appel and Sarah Osborne-Hilliard.
Amy will be missed by: children Cody and Chasity Osborne, Lincoln; Alex Loyd, Tulsa, OK; grandsons Dustin Jones and Daymynn Osborne, Lincoln; brothers Richard (Ruth) Osborne, Grand Island; Dennis (Mary) Osborne, York; Dave (Kathy) Osborne, Giltner; Dean Osborne, Lincoln; sisters Docia (Bob) Wilson, Harvard; Diane (Roy Venhaus) Osborne, Lincoln; Cindy (Mark) Behmer, Norfolk; and many cousins, nieces, nephews, and friends.
Celebration of life will be held at a later date with updates on this site.
.