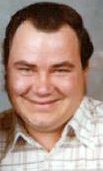 Surn Aurelius Starks, age 66 passed away on Wednesday, June 14, 2017 at his home in Lincoln, NE.
Surn was born in Miller, S.D. on January 30, 1951 to Richard and Margaret (Parmely) Starks. He was raised in Valentine, NE and graduated from Valentine High School in 1969.
In the early 1970's he moved to Lincoln, making it his permanent home. He met and after two dates married Joann Sintek (Vogel) on November 08, 1974. She has been the love of his life for nearly 43 years.
Surn worked for Meginnis Ford for 20 years making his living as a mechanic and later as the Parts Department Manager. He left Meginnis and ventured out on his own to form Diversified Automotive. He worked alongside his son, Chad for more than 30 years. Diversified was Surn's life, long after he could no longer turn the wrenches. He worked tirelessly his entire life.
Surn was a kind, compassionate person who cared tremendously about his family. He developed such strong relationships with his customers that they too were like family.
Surn had a very competitive spirit. He enjoyed playing and watching sports, tv westerns such as Laramie, Gunsmoke and Bonanza. He enjoyed bowling especially and was on numerous leagues at Hollywood, Sun Valley and Parkway Lanes in the 1980's.
Surn is survived by his wife, Joann; children, Tedica Saddler (Jason), Chad Starks (Deidre), Amy Bretta (Dan), Todd Sintek, Blake Sintek, Jeanine Johnson (Randy), and Cindy Wimmer (Frank); mother, Margaret Starks; sisters: Leonda Anglin (Larry), Lafran Preble (Rodger), Stavan Starks, Tammie Waldrop (Bob); brother: Vonn Starks; sister-in-law: Barbara Starks (Pierson); brother-in-law: Ron Vogel (Loyla); 13 grandchildren, 4 great-grandchildren, aunts, uncles, nieces and nephews.
Surn is preceded in death by his father, Richard Starks, brother Crain Starks, Sister Terrill Hendershot (Starks), grandparents Ferrill and Mabel (Barrett) Parmely and William and Ella (Fees) Starks; father and mother in-law Reuben and Marie (Austin) Vogel; sister in-law Marjorie and husband Harold Stimbert.
Visitation will be held June 16, 2017 from 4:00 pm – 8:00 pm, with family present from 6:00 pm – 8:00 pm at Wyuka Funeral Home 3600 O Street, Lincoln. Funeral Services will be held at 10:00 am on June 17, 2017 at Elevate Church, 8251 Pioneers Blvd, Lincoln. Burial 1:00pm at Wyuka Cemetery 3600 O Street, Section 35, Lincoln. Memorials can be made to Tabitha Hospice.