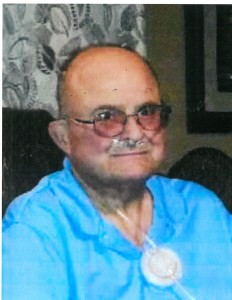 Gary W. Gerlach age 64 of Lincoln, passed away June 25, 2017 surrounded by his loving family.  He was born April 5, 1953 in Lincoln to James Robert and Joyce Louise (Schleiger) Gerlach.  Gary worked as a carman for BNSF railroad.  He was a loving husband, father, son and grandfather.
 Survivors include his wife, Theresa of Lincoln.  Son, Christopher Gerlach, his fiancé Maria Krisch of Elkhorn and their children, Brittany, Preston, Kasidy, Ethan, Averey, Taylor and Matthew.  Daughter, Dwan Louise Cassil and her children of Oklahoma City.  Daughter and son-in-law, Breanna and Andrew Werger and their children, Taylor and Sarah of Lincoln.  Daughter and son-in-law, Sheena and Jake Halverstadt and their children MicKael, JennaLynn, PeightonJean, EmmaLeigh, BrookLynn of Carleton, Nebraska.  Son, Nathaniel Gerlach and his daughter Natalie of Lincoln.  Son, Aubrey Gerlach of Lincoln.  Daughter and significant other, Haleigh Gerlach and Kamar Goodwin and their child Isaac of North Platte.  Son, Aaram Gerlach of Lincoln.  Mother, Joyce Louise Robinson of Anniston, Alabama.  Sisters and Brothers-in-law, Nancy Jo Mobley and Jimmy of Anniston, Alabama and Kayleen and Rocky Marzzarella of Canton, Georgia.  Gary's good-boy, Turbo Charlie.  He was preceded in death by his father.
 Services will be held at 11:00 A.M. on Friday, June 30, 2017 at the Church of Jesus Christ of Latter-Day Saints, 33rd and Old Cheney Rd.
 Visitation will be held for the public from 9:30-10:30 am on Friday, June 30th at church.  Family only visitation will begin at 10:30 am at church.
 Interment with military honors will be at Wyuka Cemetery.
 Memorials to Nebraska Habitat for Humanity.