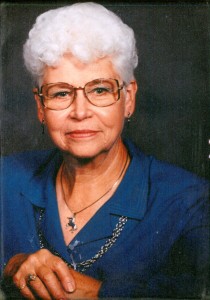 Jeannette Frances Lawson, age 94, of Lincoln, passed away on the afternoon of June 30, 2017. She was born in Kenesaw, Nebr. in 1922 to Charles and Caroline (Roberts) Eberline.  At age 3 the family moved to Lincoln with Jeannette holding the kerosene lantern in her arms the entire trip for her father.  She grew up in Lincoln and graduated from Lincoln High in 1940; she wed Eugene V. Lawson in 1941.  An avid Husker football fan, Royals baseball fan, and traveler – she loved golf, bowling and reading. Her career was as Media Audio Visual expert at the Lincoln Public Schools, retiring in 1994.
She is survived by her children Susan (Jerry) Bradford, Nancy (Boyd) King, Janet (Kent) Alderin, and Thomas (Kate) Lawson; daughters-in-law Patty Jo Lawson and Carol Lawson; grandchildren Willie, Michael, Daniel, and Samuel Lawson, Tim Klein, Tammy Carlson, Tiffany King, and Cathy Kottwitz; many great-grandchildren and great-great-grandchildren.
Jeannette was predeceased by her husband Eugene V. (Gene) Lawson; brothers Charles and Bill, and sister Betty; and sons Don and Gerry Lawson, and grandson Ben Kottwitz.
Funeral Services will be held at 11:00 a.m. on July 6, 2017 at Wyuka Funeral Home, 3600 "O" St., Lincoln with a viewing from 9:00-11:00 prior to the service, family present 10:00-11:00. Burial to follow in Wyuka Cemetery.