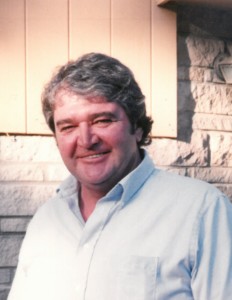 William B. "Bill" Jackson, age 65, of Lincoln, died July 1, 2017.  He was born October 31, 1951 in Valentine, Nebraska to Byron and Viola (Wondercheck) Jackson.  Bill worked at BNSF railroad for 29 years as a heavy equipment operator.
He is survived by his sister and brother-in-law, Sue and Larry Clymer of Lincoln.  Nieces and nephews.
Funeral Services will be held at 11:00 a.m. on Friday, July 7, 2017 at Wyuka Funeral Home
Visitation will held on Thursday, July 6, 2017 from Noon until 8:00 P.M. with family greeting friends from 6:00-7:00 P.M. at Wyuka Funeral Home.
Interment will be at Wyuka Cemetery.
Memorials to the family for a later designation.