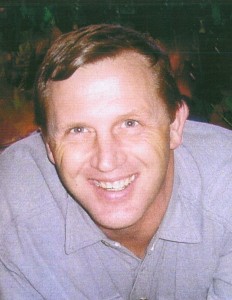 Jon William Nacke, 59, born in Hebron, Nebraska to Irene and Bill Nacke. Jon was taken into God's loving arms on the morning of July 31 at his family's fishing cabin in South Dakota, and greeted at the gates by both his Heavenly Father, and his dad, Bill. Jon married the love of his life, Becky Kuper October 30, 1982 in Yankton, South Dakoka, and together they gave life to two beautiful children, Jason and Shanna. Jon was an amazing husband, son, brother, father, grandfather, and friend and a devoted Christian. Jon's love for life was tireless and selfless. He grew up as his father's right hand in the Nacke family business and went on to create his own business with his wife. But of all the jobs he had, the one he took the most pride in was being "Papa." His true passion was his family and his dog, Bear, and nothing brought him greater joy than singing bedtime lullabies to his grandchildren Logan, Conner, Belle, and Bonnie, and spending time with Becky. Jon and his family have resided in Lincoln, Nebraska since 1984 and have built a strong relationship with The Berean Church Community where he has given himself to The Celebrate Recovery Group and the Children's ministry.
Jon will be loved and never forgotten by his soulmate, Becky, their son Jason and wife Kim, daughter Shanna and husband Sam, his grandchildren, siblings Barb, Jim, and Michelle and their families, and his mother, Irene Nacke of Hebron.
He will be remembered for his easy smile, abundant heart and tireless work ethic. While he will be missed sorely on earth, his love will continue to be felt in the laughs of his grandchildren and the hearts of all who knew him.
Public visitation will be at Wyuka Funeral Home on Thursday, August 3, 2017 from Noon until 8:00 P.M.  The family will greet friends from 6:00-7:00 P.M.
Celebration of Life service will be held at 11:00 A.M. on Friday, August 4, 2017 at Lincoln Berean Church, 70th and Hwy 2 in Lincoln.
Private family burial of ashes will be at Yankee Hill Cemetery at a later date.
Memorials to the family or Lincoln Berean Church, Celebrate Recovery Group.