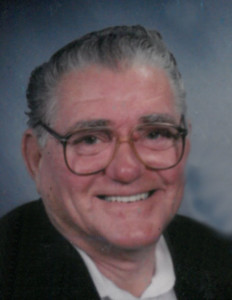 Don Hoback age 90 of Lincoln passed away September 11, 2017.  He was born October 14, 1926 in Omaha to Ben and Helen (Eddy) Hoback.  Don was owner of C&H Concrete and worked for Roberts Dairy and Parkway Lanes.  He loved to golf and bowl.
Survivors include his wife Lois, married 70 years this January, of Lincoln, sons and daughters-in-law, Bob and Carla Hoback of Lincoln, Mike and Joyce Hoback of Issaquah, Washington.  Brother and sister-in-law, Wally and Betty Hoback of Mt. Vernon, Washington.  Granddaughters, Louise, Anngie, Maggie and Jessica.  9 Great grandchildren.  He was preceded in death by 2 sisters, Shirley Loos and Delores Nau.
Services will be held at 1:30 P.M. on Tuesday, September 19, 2017 at Wyuka Funeral Home.
Visitation Monday, September 18, 2017 from 9:00 A.M. to 5:00 P.M. at Wyuka Funeral Home.
Interment will be at Wyuka Cemetery.