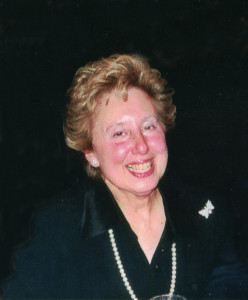 Radene Goldberg Stump age 82 of Beatrice passed away on September 12, 2017 at the Good Samaritan facility in Beatrice.  She was born in Beatrice to the late Joseph and Ruth Goldberg.  Radene attended Monticello College in Godfrey, Illinois and graduated from the University of Oklahoma.  She was affiliated with Beatrice Iron and Metal Co.  She was a member of P.E.O. 
She is survived by her husband of 59 years, Ralph A. Stump and her sister, Audrey Goldberg Sachs of Dayton, Ohio.  She was preceded in death by her parents, Joseph and Ruth Goldberg. 
Graveside services will be held at 10:00 A.M. on Tuesday, September 19, 2017 at Wyuka Cemetery, 3600 O Street, Lincoln, Nebraska. 
All friends and associates are invited to join the family at the graveside service. Family and friends will meet at Wyuka Funeral Home on Tuesday by 9:45 A.M.
In lieu of flowers, it is requested that donations be made to the Alzheimer's Association or a charity of your choice.