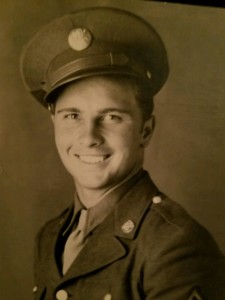 Dr. Richard E. Hall age 93 of Ashland passed away September 16, 2017.  He was born December 9, 1923 in Ashland to Elmer L. and Beulah M. (Johnson) Hall.  Richard joined the U.S. Army in 1943, and was involved with the assault on Omaha Beach and the battle's of Normandy and Northern France.  When he returned from the war, Richard enrolled at Nebraska Wesleyan University graduating in 1949 with a B.A. degree.  Married Mary Smiley in 1950.  He received his Masters degree at UNL in 1950 and his doctorate of education in 1960.  Richard was an educator from 1950 to 1985 including administration at Lincoln Northeast High School and social studies teacher in Millard, Lefler, Whittier and Dawes Schools.   He was the director of education at the men's reformatory and penitentiary for 5 years.  Richard loved to travel, taking trips to Pakistan, Australia, Northern England, Canada, Alaska and Hawaii.  He was a 70 year member of American Legion Post #29.  Richard was also a member of the DAV, NSEA and the NEA.
Survivors include his daughter and son-in-law, Janice and Steve Matzen of Lincoln.  Sons and daughter-in-law, James and Janell Hall of Lincoln, Dr. Richard E. Hall Jr. of Seattle, Washington.  Grandsons and spouses, Brocke and Meri Burkholder, Aaron Burkholder, Bryan and Julie Boelter, Justin and Amanda Hall, Nicholas and Marie Hall, Jordan Hall, Tim Matzen, Joel Matzen, Mike and Jessica Matzen.  12 Great grandchildren.  Sister, Ruby Strode of Ashland.  He was preceded in death by his parents, his daughter, Catharine Conover.  Sisters, Eunice Hall and Colleen Schneider.  Brother, Bennie Hall.
Funeral service will be held at 11:00 A.M. on Wednesday, September 20, 2017 at Wyuka Funeral Home.
Visitation will be on Tuesday, September 19th at Wyuka Funeral Home from 5:00-8:00 P.M.
Interment with military rites will be at Wyuka Cemetery.
Memorials in lieu of flowers to the family for the Carr Cemetery Trust or Ashland City Library.