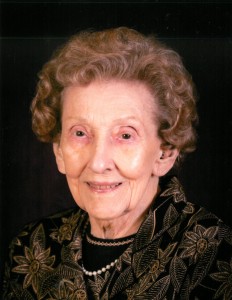 Dorothy L. Sutter age 96 of Lincoln, passed away September 17, 2017 at her home.  She was born July 27, 1921 in Fairbury, Nebraska to Orval and Anna (Hinzman) Gaylor, Sr.  On April 26, 1941 she married Willard H. Sutter and for the next 31 years they travelled the world as he was a member of the U.S. Air Force.  After retiring, they settled for a time in Conifer, Colorado before ultimately returning to Lincoln.  Everywhere they moved she was always active in a local church serving as secretary, organist, soloist and other capacities.
She is survived by daughter Janice Yohe of Wilton, Iowa, sons and daughters-in-law, Dale and Nancy Sutter, Mark and Debbie Sutter both of Lincoln, Brian and Sheila Sutter of Eagle, brother and sister-in-law Melvin and Roma Gaylor of Lincoln.  7 grandchildren, 5 great grandchildren, many nieces and nephews, countless friends.
The family invites loved ones and friends to a time of remembrance on September 20, 2017 from 5:00-8:00 P.M. at Wyuka Funeral Home.
A memorial service will be at 11:00 A.M. on September 21, 2017 at Wyuka Funeral Home, 3600 O Street.
Interment will be at Wyuka Cemetery.
Memorials to the People's City Mission.