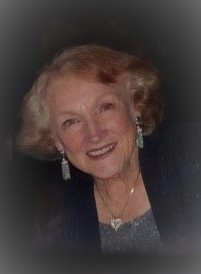 Dorothy M. Doling age 86 of Lincoln passed away September 26, 2017.  She was born April 11, 1931 in Faxon, OK to Claude B. and Mary J. (Moon) Davis. She attended Lawton High School in Lawton, OK with the graduating class of 1950. Dorothy met the love of her life; Forrest H. Doling while he was stationed at Ft. Sill Oklahoma. They were married in Hot Springs, SD in 1956 and moved to Lincoln, NE in 1957. Dorothy loved singing, painting, gardening, cooking, traveling, genealogy, and socializing with family and friends.
She is survived by her 5 children, Gary Forrest of Lawton, Oklahoma, Sharon and Jim Nelson of Oklahoma City, Oklahoma, Diane Doling-Bregar and Jim Bregar of Mesa, Arizona, Mark Doling of Lincoln, Lori and Mark Ellis of Omaha.  13 Grandchildren, Jason, Shaun, Tyler, April, Tomas Jay, Jared, Matt, Riley, Garrett, Jordann, Brooke, Maegan and Logan.  15 Great grandchildren.  Sister, Polly Meador of Lawton, Oklahoma, LaVelle and Les Bean of Murchison, Texas.  Brother and sister-in-law, Robert "Bud" and Virginia Davis of Lawton, Oklahoma.  Dorothy was preceded in death by her parents, husband, Forrest and brother, Lester.
Services will be held at 11:00 A.M. on Saturday, September 30, 2017 at Wyuka Funeral Home, 3600 O Street, Lincoln.
Visitation will be on Friday, September 29, 2017 at Wyuka Funeral Home from 4:00-7:00 P.M.
Interment will be at Wyuka Cemetery.
Memorials to the Bryan Foundation or Pathways to Compassion Hospice.