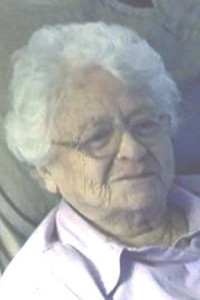 Christina B. Snyder, of Lincoln, passed away Oct. 9, 2017. She was born December 30, 1929 in Norton, Kansas to George and Louisa Freda (DeWester) Prall.
Survivors: husband, Richard, daughters, Iris (Chuck) Zimmerman, Linda, Debra and Joyce, four grandchildren and several great-great-grandchildren, sister, Frieda (Jim) Stroud. Preceded in death by daughter, Roberta, son Patrick, granddaughter, Tina.
Funeral service will be held at 2:00 p.m. Friday, Oct. 13, at Wyuka Funeral Home, Lincoln.