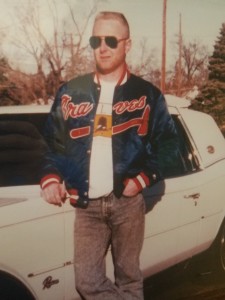 Bruce E. McVey age 57 of Lincoln passed away October 15, 2017.  He was born June 28, 1960 in Omaha to Phillip and Marian (Crossen) McVey.
Survivors include his son Ian McVey and daughter Lana McVey both of Lincoln.  Grandson, DeVaughn Phillip Harris.  Granddaughter, MaLeah Kei'Mya McVey.  Sisters and brothers-in-law, Martha and Darrell Weiss of Alpharetta, Georgia, Carol and Tom Fricke of Grand Rapids, Michigan.  Nephews, Derrick Weiss and Mitchell Weiss.  He was preceded in death by his parents.
Memorial service will be held at 10:00 A.M. on Friday, October 20, 2017 at Wyuka Funeral Home.
Inurnment will be at Wyuka Cemetery.
Memorials to the family for a later designation.