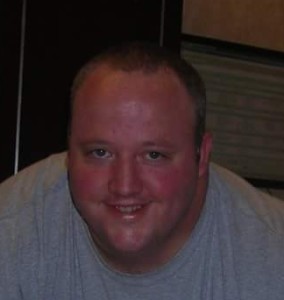 Cary R. Steele age 47 of Lincoln passed away October 29, 2017.  He was born October 6, 1970 in St. Paul, Minnesota to William L. Steele and Kathryn (Wyner) Shanks.  Cary served the people of Lincoln for over 18 years as a 911 dispatcher and supervisor.  He served with the U.S. Army in Saudi Arabia during the first Gulf War.  Cary was a loving father, husband, son and brother.
Survivors include his wife, Laura and their children Grace and Donovan all of Lincoln.  Mother, Kathryn Shanks and husband Glenn of Lincoln.  Brother and sister-in-law, William L. and Zenaida Steele of Alexandria, Virginia.  Loving aunts, uncles and cousins.  He was preceded in death by his father, William L. Steele.
 Services will be held at 11:00 A.M. on Friday, November 3, 2017 at Wyuka Funeral Home.  Celebrant Monsignor Liam M Barr.
 Burial of ashes with military rites will be at Wyuka Cemetery.
 Family requests memorials in lieu of flowers to the children's education fund in care Wells Fargo Bank.