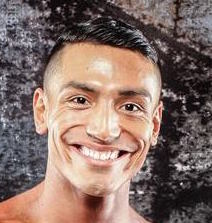 Adan J. Teniente age 30 of Omaha, previously Lincoln passed away November 1, 2017.  He was born February 6, 1987 in Scottsbluff, Nebraska to Adan Chavez and Yolanda Teniente.  The determination to achieve any dream.  The heart that made us all feel loved.  And the smile that lit up every room.  Rest easy our beautiful angel.
Adan is survived by his mother, Yolanda of Lincoln, father, Adan of Sutton, Nebraska, Brother, Roberto Teniente, sisters Erica Ketcham, Victoria Teniente and Cynthia Guitierrez all of Lincoln.  Brother, Phillip Teniente of South Dakota.
Services will be held on Friday, November 10, 2017 at 10:30 A.M. at Wyuka Funeral Home.
Visitation will be on Thursday, November 9th from 4:00-8:00 P.M. with a rosary service at 7:00 P.M. at Wyuka Funeral Home.
Interment will be at Wyuka Cemetery.
Family requests memorials in lieu of flowers to the family for a later designation.