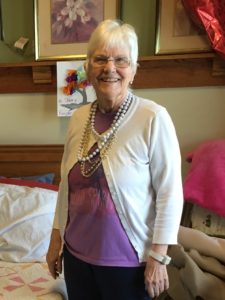 Sherry Jean Schwarck age 69 of Lincoln, passed away December 4, 2017.  She was born July 3, 1948 in Lincoln to Paul R. and Lillian B. (Niederhaus) Weiler.  Sherry worked in the accounting department at Goodyear for 25 years.
She is survived by her son, Shawn Garber, grandson, Zach Garber, great granddaughter, Ellie Garber.  Mother, Lillian Weiler of Lincoln,  Sisters and brother-in-law, Coni Weiler, Paula and Thomas Srb of Lincoln.  Sherry was very fond of her niece Melissa Srb.  She is preceded in death by her father, Paul Weiler.
There will be a Celebration of Life Service at a later date.
Private family interment will be at Wyuka Cemetery.
Memorials to the Alzheimer's Association.