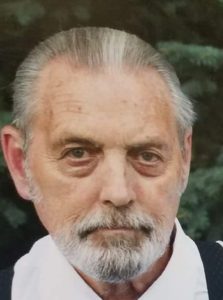 Alan E. Stolzenburg age 66 of Lincoln, passed away December 14, 2017.  He was born March 11, 1951 in Lincoln to George and Marguerite (Hopman) Stolzenburg.  Alan worked as a grounds keeper and enjoyed gardening.
Survivors include his wife, Marsha, son and daughter-in-law, Mike and Amy Stolzenburg, sister and brother-in-law, Carol and Fred Reed all of Lincoln.  Grandchildren, Carter, Berkley, Rylee and Morgan.  Nephews; Jeff (Danelle) Reed, Brian Reed (Sherry Gudding), Kevin (Melisa) Reed. Nieces; Teresa  Penbrooke (Kurt Cashman), Tracy (Tom) Wellbrock, Jennifer Hodges.  Great nephews & great nieces.  He was preceded in death by his brother Lynn, sister Mary and his parents.
Services will be at 11:00 A.M. on Monday, December 18, 2017 at Wyuka Funeral Home.
Visitation will be on Sunday, December 17, 2017 from Noon until 7:00 P.M. with family greeting friends from 5:00-6:00 P.M. at Wyuka Funeral Home.
Interment will be at Wyuka Cemetery.
Memorials to the family for a later designation.