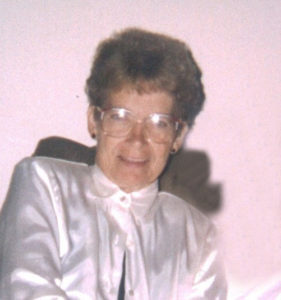 Charlotte A. Moyer age 78 of Lincoln passed away December 18, 2017.  She was born October 10, 1939 in Lincoln to Therold and Louise (Slaughter) Heiselman.  Charlotte retired from Integrated Resources after working 13 years as operations manager.  She is a member of the Lincoln Women's Chamber of Commerce, Early Ford V8 club and the Nifty Fifty Ford club.
Survivors include her husband, Raymond of Lincoln. Son, James Hicks of Lincoln; daughters, Teena Newsome of South Carolina, Dianne Raymond and Dawn Wilson both of St. Joseph, Missouri.  Threasa and Jim Yonker, Lorena and Terry Linscott all of Lincoln.  Son, Raymond Moyer of Lincoln. Sister, Lynda and John Cannon of Kentucky.   10 Grandchildren, many great grandchildren.  Sister-in-law, Nyla Moyer of Lincoln.  Brothers and sister-in-law, Richard Moyer of Washington State, Neal and Carol Moyer of Oregon.  Preceded in death by her parents, brother, Charles Heiselman and sister, Peggy Briggs.
Services will be at 11:00 A.M. on Friday, December 22, 2017 at Wyuka Funeral Home.
Visitation will be from 10:00 A.M. until service time on Friday, December 22nd at Wyuka Funeral Home.
Interment will be at Lincoln Memorial Park Cemetery.
Memorials to the family for a later designation.