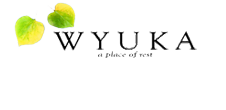 About Us
We Promise To:
ALWAYS- Make you feel welcome.
ALWAYS- Serve you with integrity that reflects the highest quality standards.
ALWAYS- Respond promptly to your needs and requests.
ALWAYS- Treat you in such a way that you will recommend our establishment to family and friends.
At Wyuka we celebrate a person's life and unique personality by providing customized care with a personal touch.