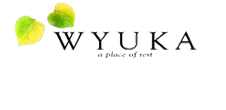 Funeral Home and Cemetery Staff
Michael B. Williams– President since 2008 and  Funeral Director since June of 2006, Mike attended University of Nebraska at Kearney and earned his degree from Cypress Community College in Cypress, California.  Mike was born and raised in Ord, Nebraska.  He has worked as a Funeral Director for 30 years. Contact Mike at mwilliams@wyuka.com
Becky L. Lauk– Funeral Director, from Lincoln, graduated with a Bachelors from Northern Arizona University in 1990.   Later becoming an International Flight Attendant for ATA Charter Airline doing US Troop Movement worldwide.  Awarded the Civilian Reserve Air Fleet medal in 2003 for working as a civilian aboard aircraft during Operation Iraqi Freedom.  In 2009, attended Cincinnati College of Mortuary Science; graduating and passing the National Boards in 2011.  Doing her Internship in Minnesota and Nebraska, licensed in both states in 2013; working in Minnesota for a year before coming home to Lincoln and Wyuka Funeral Home in 2014.  Contact Becky at blauk@wyuka.com
Family Service Representatives – Our staff members are ready to address any and all questions and concerns regarding funeral and cremation pre-planning, as well as helping with the selection of cemetery property and memorials.
Cyndy Ricketts– Earned her Bachelors Degree in psychology/sociology from the University of Nebraska in 1990.  Her reputation of working with families is well known in the Lincoln community. Contact Cyndy
Dale Sutter– Received his Bachelors Degree from Northwest University and his Masters Degree from Assembly of God Theological Seminary.  He has been working in family service since June 1995.  Dale also serves as a Minister for families at Wyuka as well as pastoring at Christian Life Church. Contact Dale
Bruce Debus– Has been with Wyuka Funeral Home as a Family Service Representative since 2005.  He graduated from Parks School of Business in Denver, Colorado.  Bruce was a business owner for many years in Hastings, Nebraska before moving to Lincoln. Contact Bruce
Office Staff
Kathy Clark-Klein- Administrative Assistant since 2011.  Kathy attended Southeast Community College in Lincoln receiving her degree in Business/Investment Management.  Kathy was born and raised in Lincoln.  When she is not at Wyuka doing the payment credits and taking floral placement orders, she can be found spending time with her three children.
Deb Calfee- Joined the Wyuka staff in March of 2015.  Deb was born in Wymore, Nebraska and raised in Lincoln where she graduated from Lincoln Northeast High School.  She retired from Cushman Motors in 2001 after 32 years in the Marketing Office.  Deb was then employed at Gateway Dermatology for 10 years before joining the Wyuka Staff.  When not at Wyuka, Deb loves spending time with her husband Randy, two children, five grandchildren and two great granddaughters.
Grounds Personnel
Tim Matzen-

 Is the Supervisor of  the Grounds Department.   Tim was raised in Lincoln, NE and graduated from Lincoln High School.  He has 10 years of cemetery grounds experience.  

Steve Matzen

– Is the Cemetery Supervisor.  He graduated from the University of Nebraska in 1978 with a degree in Education.   He has worked at Wyuka Cemetery for over 35 years.

Jim Stevens- 

Has worked for Wyuka Cemetery for over 30 years.
Pre-Planning
Often a decision difficult to begin, our customers often talk about it being the best one they ever made. And in today's economy, locking in costs is an ideal way to maintain your budget and alleviate future concerns.
Obituaries
News