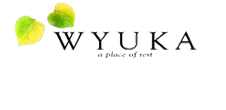 Media
Dianne Bohlkens, Supervisor of the Grounds Department will be greatly missed.  She has accepted a job with a private firm, they are blessed to have such a wonderful employee.  Dianne has been with Wyuka for 14 plus years, she and her crew have planted well over 300 trees.  Her loyalty, dedication, and labor of love for the grounds is seen year round throughout the cemetery.  Thank you also to her husband and children for all the many hours of free labor they have given.  If you would like to send a card to Dianne please address it to Wyuka 3600 "O" St. Lincoln, NE 68510 and we will forward it to her.
Wyuka Funeral Home and Cemetery in conjunction with the Hildegard Center for the Arts, Lincoln High School, University of Nebraska-Lincoln and State Historian, Ed Zimmer held a walking tour called "Hearing from Heroes" at Wyuka Cemetery on October 21, 2012.  Students from Lincoln High School portrayed ten Lincolnites from the past that are buried at Wyuka Cemetery, people from the past that overcame adversity, poverty and in some instances slavery to become outstanding members and leaders of the Lincoln community.
 [imagebrowser id=2]
Pre-Planning
Often a decision difficult to begin, our customers often talk about it being the best one they ever made. And in today's economy, locking in costs is an ideal way to maintain your budget and alleviate future concerns.
Obituaries
News