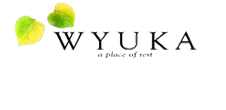 Media
Wreaths Across America, Saturday, December 16, 2017
Please use the Vine Street entrance
11:00 A.M. ~ Program
Wreath laying will take place following the program at 11:00 A.M.
~ Kickoff at the State Capital Building will be on TBA
Wyuka Funeral Home and Cemetery in conjunction with the Hildegard Center for the Arts, Lincoln High School, University of Nebraska-Lincoln and State Historian, Ed Zimmer held a walking tour called "Hearing from Heroes" at Wyuka Cemetery on October 21, 2012.  Students from Lincoln High School portrayed ten Lincolnites from the past that are buried at Wyuka Cemetery, people from the past that overcame adversity, poverty and in some instances slavery to become outstanding members and leaders of the Lincoln community.
Pre-Planning
Often a decision difficult to begin, our customers often talk about it being the best one they ever made. And in today's economy, locking in costs is an ideal way to maintain your budget and alleviate future concerns.
Obituaries
News