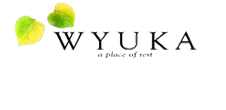 News
Performs a variety of general maintenance duties, including maintaining the cemetery grounds.
Essential Duties and Responsibilities include the following.  Other duties may be assigned:
Horticultural background.  Knowledge of cultivation, care and maintenance of trees, shrubs, landscaping, annual plantings and turf grasses.  Application of pesticides and herbicides.  Maintenance of cemetery grounds including, but not limited to seasonal tasks of snow removal, leaf and needle cleaning up of curbs and streets.  Trimming, pruning, mowing, watering plantings, etc.
Working experience with and maintenance of turf equipment, including zero turn mowers, spring trimmers, various power saws and clippers.  Able to perform minor repair of maintenance equipment.
Experience and knowledge of safety training requirements for equipment including mowers, string trimmers, gators, power saws and clippers.
Experience supervising multiple employees, including hiring, scheduling full time and seasonal staffing levels.
Experience handling the specific needs of grave preparations, sodding, tamping and maintenance.
Monitor and maintain Cemetery water systems.  Maintain well pit and backflow preventers.
Available to work extended hours on Memorial Day Weekend and at other times special events may be scheduled.
Education and/or Experience
High school diploma or general education degree (GED); two years related experience and/or training; or equivalent combination of education and experience.
Licenses and Certification
Pesticide license – minimum non-commercial pesticide applicator license
Work Environment
The nature of the environment is one in which the employee will come in contact with outside weather conditions, vibration, moving mechanical parts, fumes or airborne particles, toxic or caustic chemicals, extreme cold or extreme heat and excessive noise levels.
Lincoln Journal Star Article from April 15, 2011 by Joe Duggan