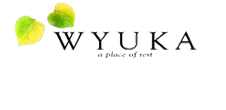 Wyuka Cemetery was established by an act of the Nebraska Legislature in 1869, to provide a "Lincoln State Cemetery" for the new state's capital city just 2 years after state hood (in 1867).  The three original trustees rejected the first site provided by the state– flood prone ground along Salt Creek west of Lincoln.  Instead they chose to purchase 80 acres of rolling terrain east of the city on which to establish a "rural cemetery," the latest trend in American burial grounds.  Wyuka Cemetery was patterned after Mount Auburn Cemetery near Boston, MA (est. 1831). This new type of large, scenic, park-like cemetery with curving roads accentuating the lay of the land and abundant plantings of trees, shrubs and flowers, encouraged visitors to stroll, remember, and learn about their community's past, continuing that same tradition today.
Wyuka Cemetery has grown since those original purchases and now encompasses over 140 acres between "O" Street and stretching north to Vine Street.
We encourage visitors to stop at our office and  pick up a copy of the "WYUKA Cemetery Driving and Walking Tour" book  for $5.00 then follow the "Self Guided Tour" signs for a step back through Nebraska history.
Pre-Planning
Often a decision difficult to begin, our customers often talk about it being the best one they ever made. And in today's economy, locking in costs is an ideal way to maintain your budget and alleviate future concerns.
Obituaries
News